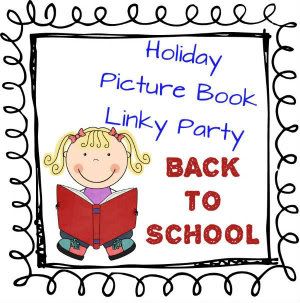 Chrissy @ First Grade Found Me
is hosting an awesome Back to School Picture Book Linky party, plus
Lindsey, The Teacher Wife
hosted an awesome MUST HAVE Picture Book Linky a few weeks ago. I LOVE books. I make weekly trips to the thrift store just to peruse through the books. And Kid-to-Kid has a free book club. You can get a free book EVERY month with any purchase. Sometimes I buy a book just so I can get another one free. Anyway, here are some of my favorite back to school books.
Strega Nona is a cute, clever, catchy story PERFECT for illustrating the importance of following rules and the justice of consequences. Students love it, plus it sparks great class discussions.
You are Special is so wonderful for creating a positive classroom community, recognizing each child's worth and unique strengths and talents, and discouraging labels and judgements.
Heckedy Peg is my childhood favorite. I LOVE the story and LOVE the hand-painted pictures. Kids absolutely adore this story and beg me to read it again and again. This suspense-filled story also underscores the importance of listening to instructions and following rules. Check out this awesome picture below.
Last, but not least, Hooway for Wodney Wat. So cute, so funny. This is another great story for creating a positive classroom community environment. The kids identify with Wodney Wat and quickly understand the importance of not bullying others.
Now I know these last two aren't exactly "picture books" but they do have pictures and they are GREAT beginner chapter books. My students love reading them in small guided reading groups and LOVE it when I read them aloud. You can check out either of these units that I created to go with them if you're interested.
If you haven't read any of these awesome books, you definitely need to give them a try. I promise your students will love them and I think you will too! :)